At left you will see a range of videos, DVDs, and movie soundtracks for purchase. They all feature Robert in various roles. To browse or purchase, just click on the relevant picture.
HOT TIP: Check out your local video stores and ask if they are willing to sell you ex-rental copies of Robert's movies. I prefer to purchase ex-rental movies rather than brand new, because you know that they have been produced for high quantity viewing and will last longer.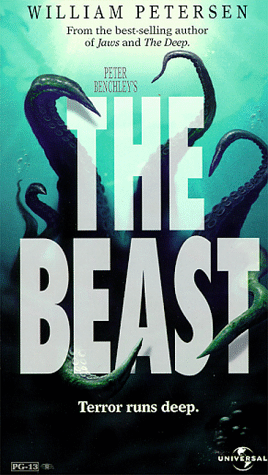 To purchase Peter Benchley's 'The Beast', in which Robert Mammone stars as a helicopter pilot, click on the link at left.